The diamond model combines more performance than most surfers would expect from a board that is also so easy to ride. The starting point is volume. Without the volume and some moderate rocker, you cannot catch waves to the degree that most older or less fit surfers would like. So we must start with that. Then my design thinking was all about increasing responsiveness and grip at the same time as giving paddle power. This is achieved by using a rolled V at the stringer, with double concave either side. The rolled V gives a super smooth transition from rail to rail which then requires almost no thinking on all wave types. Because the concaves are now narrower than usual double concaves that go all the way to the stringer, (the centre roll takes up a third of the boards width) then the concaved surface near the rail edge is at a higher angle to the wave face and so the grip is increased significantly. As a result the two opposite ends of design functionality, being user friendliness and high performance, are boosted at the same time. There is no trade off. The plan shape is a full clean round nose with a wide square tail with fins reasonably  far forward so you can stand in the middle of the board and do everything you could want. Important thing to remember is that despite the high volume these boards can be pushed hard on the rail and so there is no comparison to a more neutral 'soft railed' mid-size board that does not have this degree of performance within it. And to top it off, the rails are low but soft and so this enhances the responsiveness and speed.  
(All surfboards are only purchasable as custom orders and has to be ordered via the custom order page)
Share
Materials

Foam type: Polyurethane(PU), Polystryrene(EPS)

Resin type: Polyester, Epoxy.

Fin system: FCS2, FCS fusions, Futures, Gearbox, Modii.
Dimensions

66  22  2 7/8   43.9 L

69  22 1/4   3   48.4 L

70   22 1/2  3 1/8   52 L

73   22 3/4   3 1/4   57.5 L

76   23   3 3/8   62 L

80   23    3 1/2" 70 L
View full details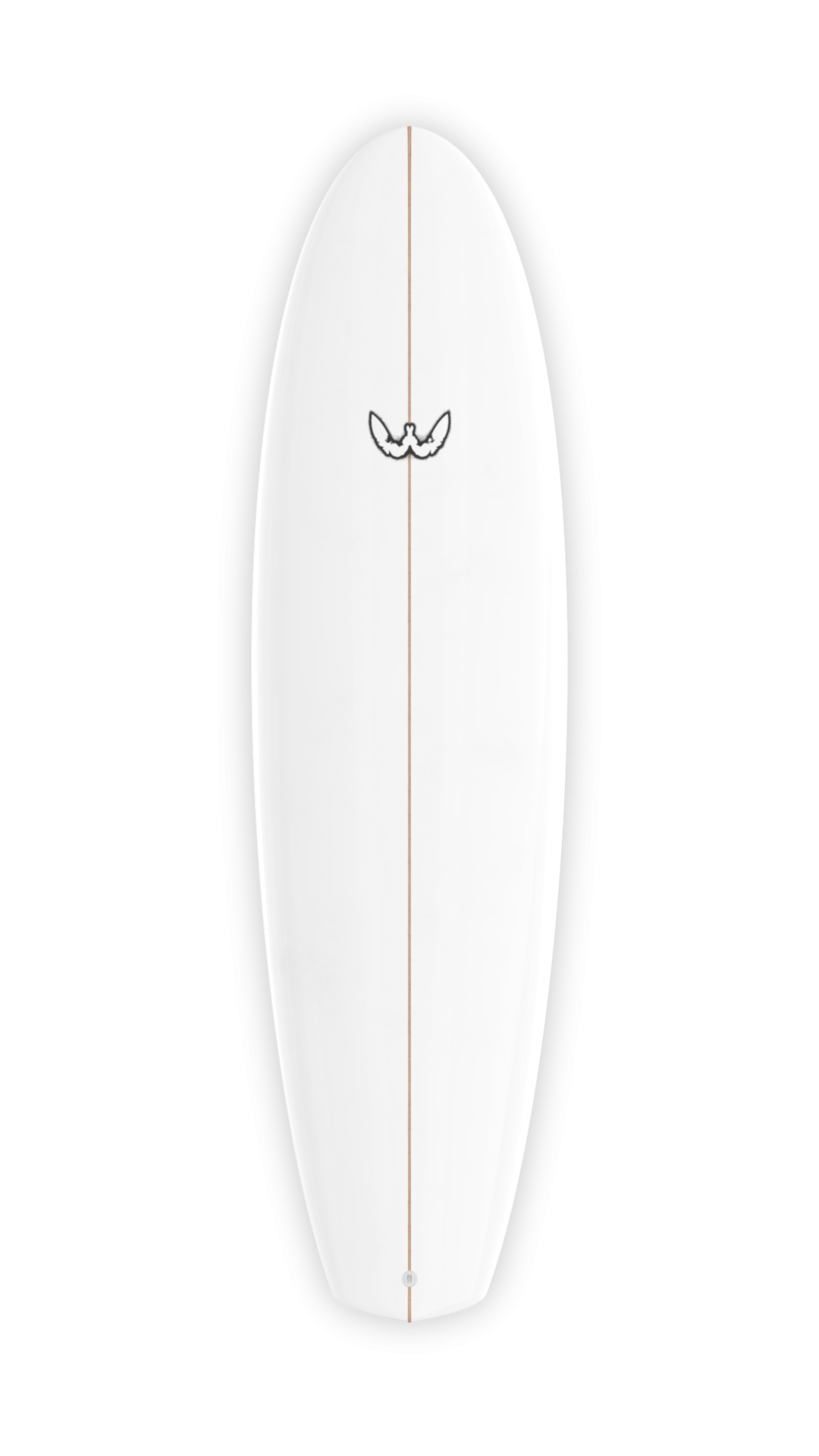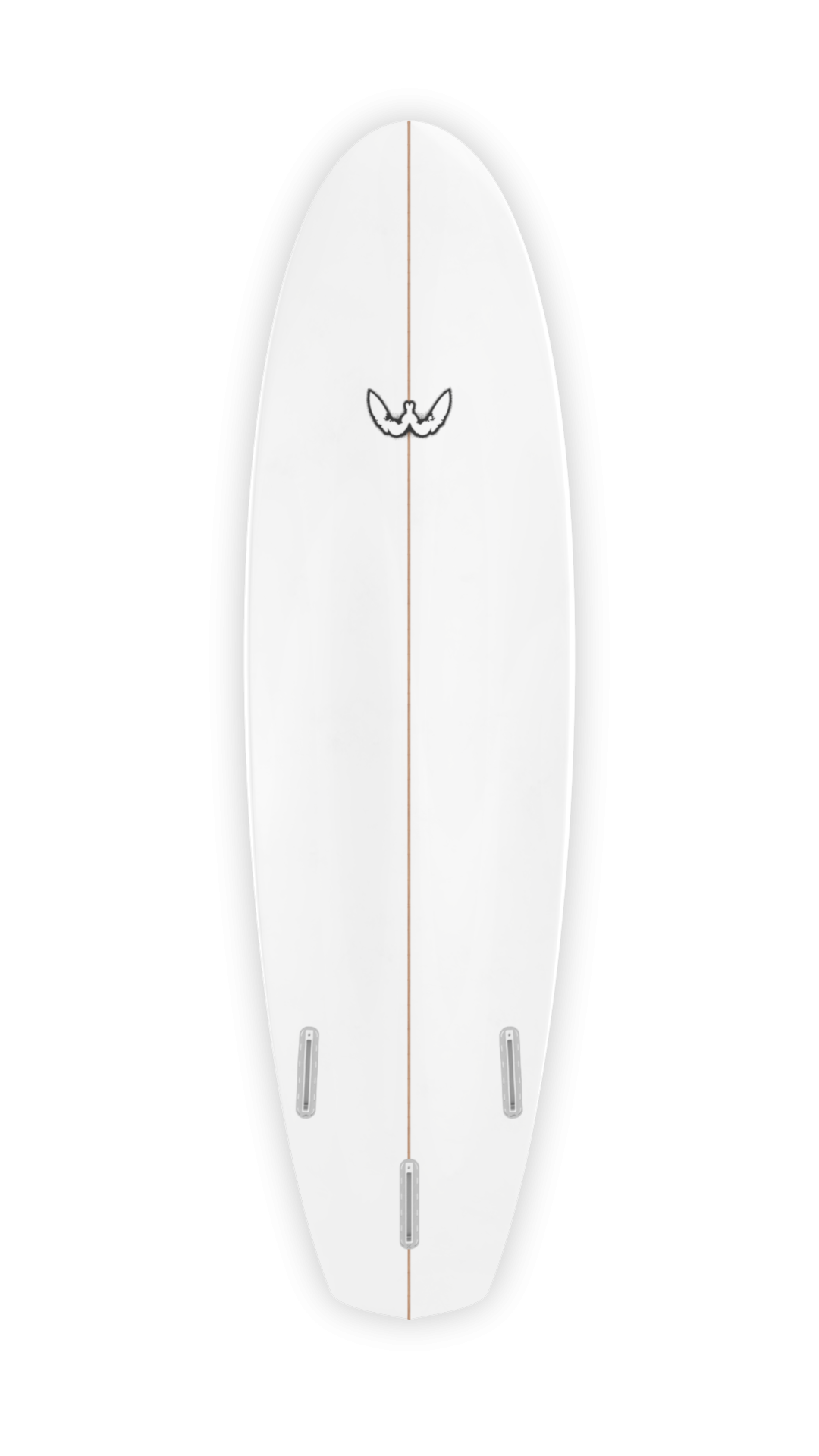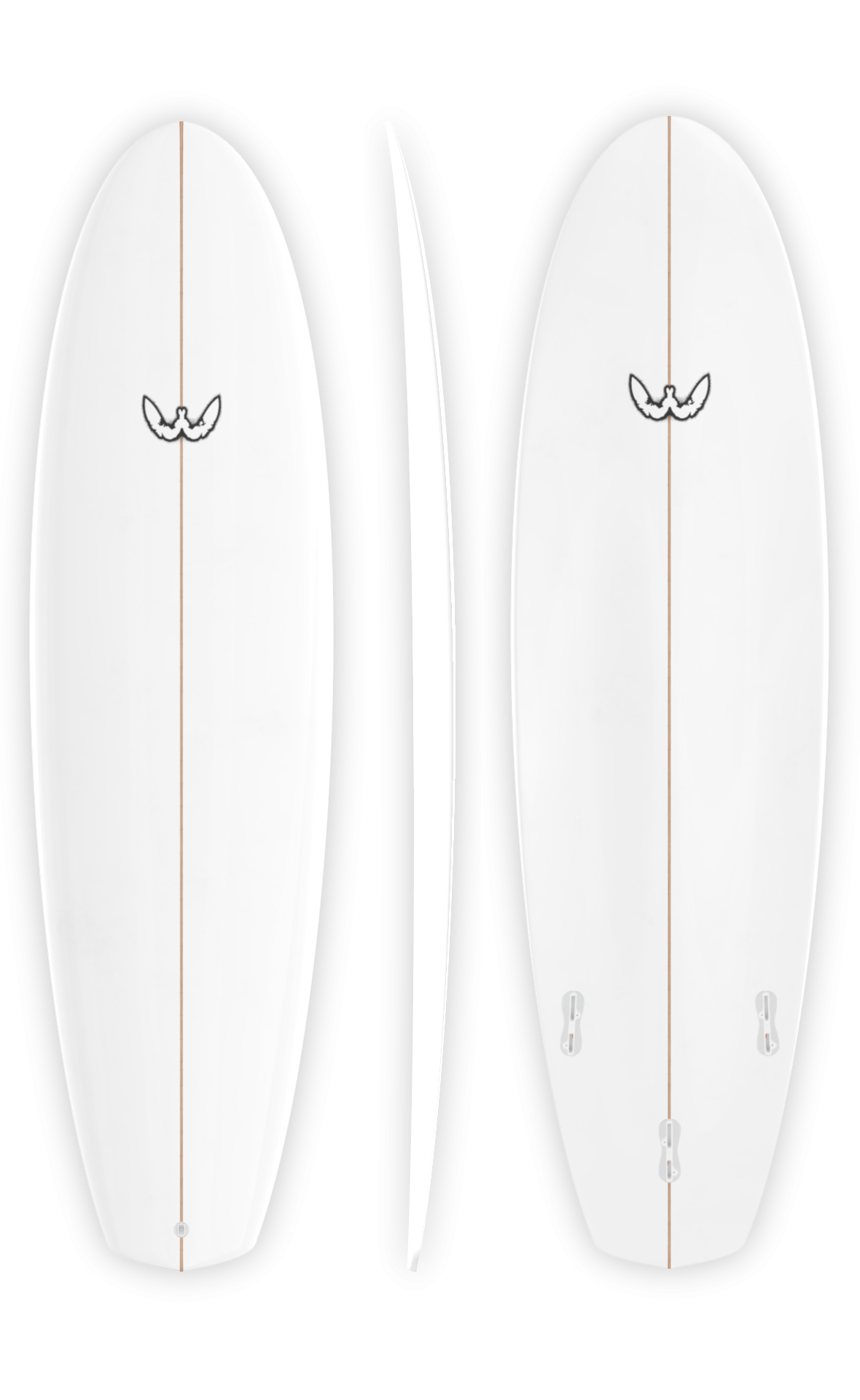 Dimension Options

The suggested dimensions can be varied in terms of length width and thickness within the limits of each model.