The Catfish is my lowest rockered  surfboard in the range and is designed for instant glide and speed, but it still has the capacity to come off the top and break track due to a moderate tail rocker. The slightly pulled in tail in combination with the moderate tail rocker allows you to stand in the middle of the board to do just about everything. It has a slight single concave which generates lots of lift in small waves so that a lack of energy from the ocean isn't an issue at all. Can use twin quad or tri-fin setup.
(All surfboards are only purchasable as custom orders and has to be ordered via the custom order page)
Share
Materials

Foam type: Polyurethane(PU), Polystryrene(EPS)

Resin type: Polyester, Epoxy.

Fin system: FCS2, FCS fusions, Futures, Gearbox, Modii.
Dimensions

510   20 1/2  2 1/2 33.66 L

60    20 7/8   2 5/8   36.9 L

62   21 1/2    2 3/4   41 L

64    22 1/4   2 7/8   45.7 L
View full details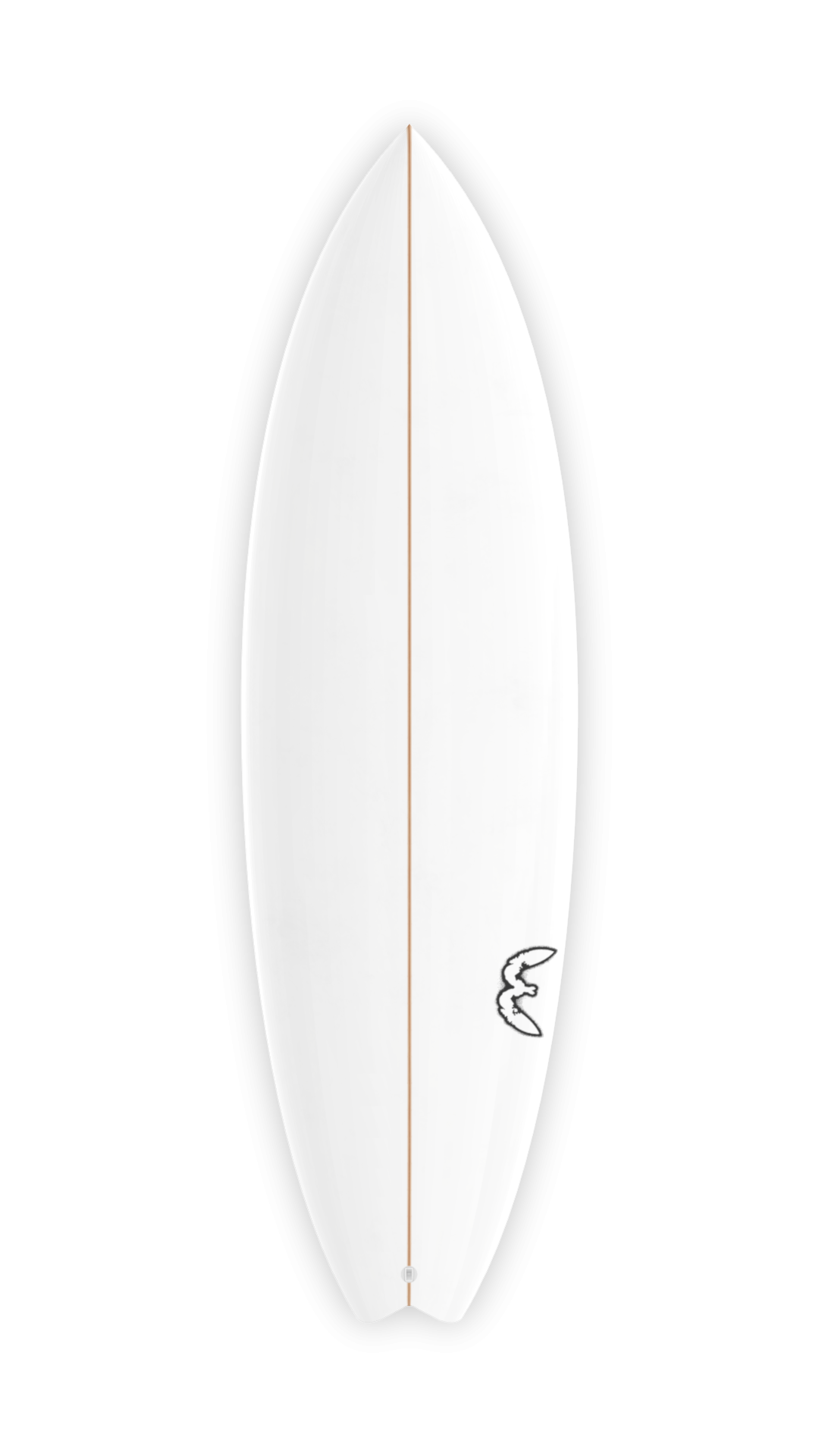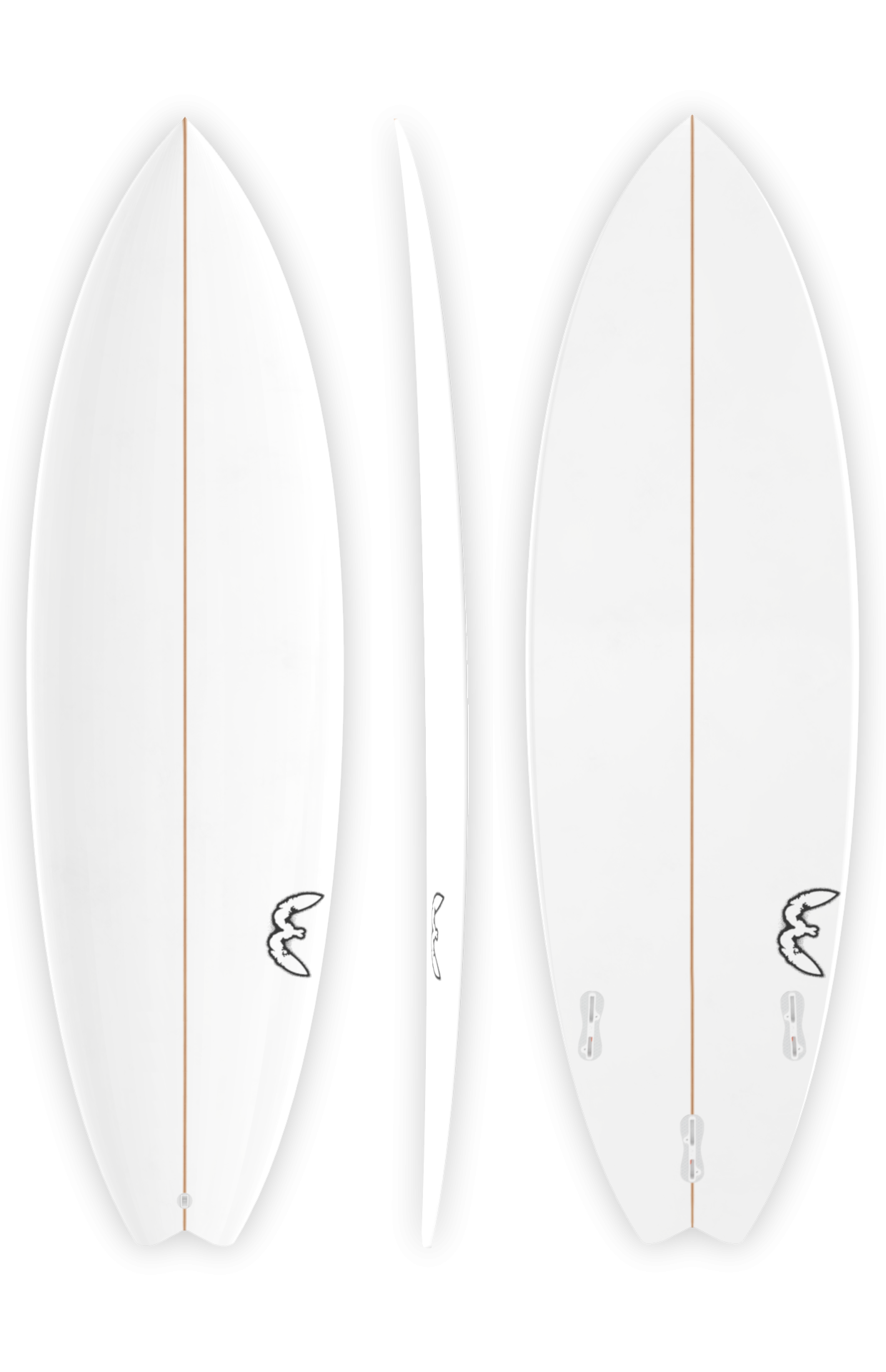 Dimension Options

The suggested dimensions can be varied in terms of length width and thickness within the limits of each model.