The creature is one of those rare models that puts as much focus on the shape of the deck as it does with the shape of the bottom. Both sides are double concaves. The double concave on the bottom goes from rail to stringer and is sharp at the spine. A balance between lift and grip. The double concave on the deck is rolled at the centre along the stringer line. The objective is to decrease the thickness of foam right where the surfers heels and toes sit on the board. And this is achieved by having both deck and bottom concaves coincide to accentuate the drop in thickness that happens as a result of any double concave. Of course when you do it on both sides then you are doubling the degree to which you are taking foam out of the board right where your heels and toes are pushing during turns. The result is a feeling of being closer to the wave face, but with an additional benefit of the back foot wrapping over the centre spine in a similar way that the arch bar on a deck grip fits into the arch of the foot. The advantage of making this shape in the surfboard itself is that as you move your back foot forward a touch, for driving turns, you don't step off the arch bar. The curves only gradually decreases towards the nose. 
(All surfboards are only purchasable as custom orders and has to be ordered via the custom order page)
Share
Materials

Foam type: Polyurethane(PU), Polystryrene(EPS)

Resin type: Polyester, Epoxy.

Fin system: FCS2, FCS fusions, Futures, Gearbox, Modii.
Dimensions

510
18 3/8  2 9/16  26 L

60 
18 5/8   2 11/16   28.7 L

62 
 19 1/4    2 3/4  31.2  L

64 
  20   2 7/8    34.6  L

66 
20 7/8   3   39 L
View full details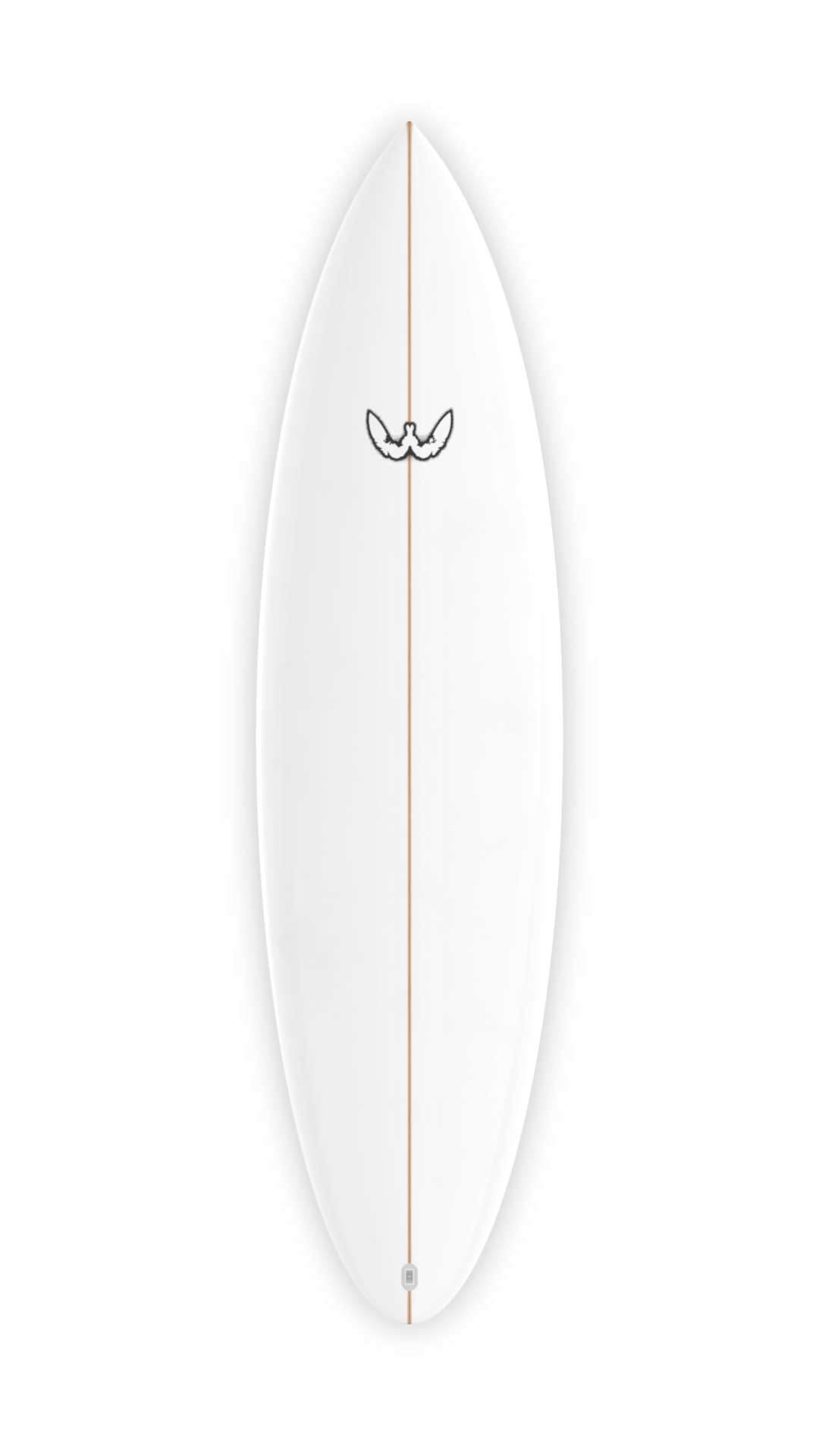 Dimension Options

The suggested dimensions can be varied in terms of length width and thickness within the limits of each model.