The silk model has the lowest entry rocker of all of my shortboard designs. 
It's a single concave of moderate depth with the concave depth decreasing to the nose and tail but not quite going to flat, as is the case with the Electra. This longer concave broadens the sweet spot and make the board a little more predictable. The lower entry provides initial speed from take off and also gives the board consistent speed through all turns. The tail rocker is not radical but it is substantial. This makes the board release well from rail turns that would otherwise feel a bit locked in if the nose and tail rockers were both on the low side. Designed as a round tail but square tails and swallows are ok too. 
(All surfboards are only purchasable as custom orders and has to be ordered via the custom order page)
Share
Materials

Foam type: Polyurethane(PU), Polystryrene(EPS)

Resin type: Polyester, Epoxy.

Fin system: FCS2, FCS fusions, Futures, Gearbox, Modii.
Dimensions

510   18 3/4   2 7/16   28 L

60   19   2 1/2    30.4 L

62   19 1/4   2 9/16   32.8 L

64   19 3/4   2 5/8   35 L

66   20 1/4   2 3/4   38.3 L

 
View full details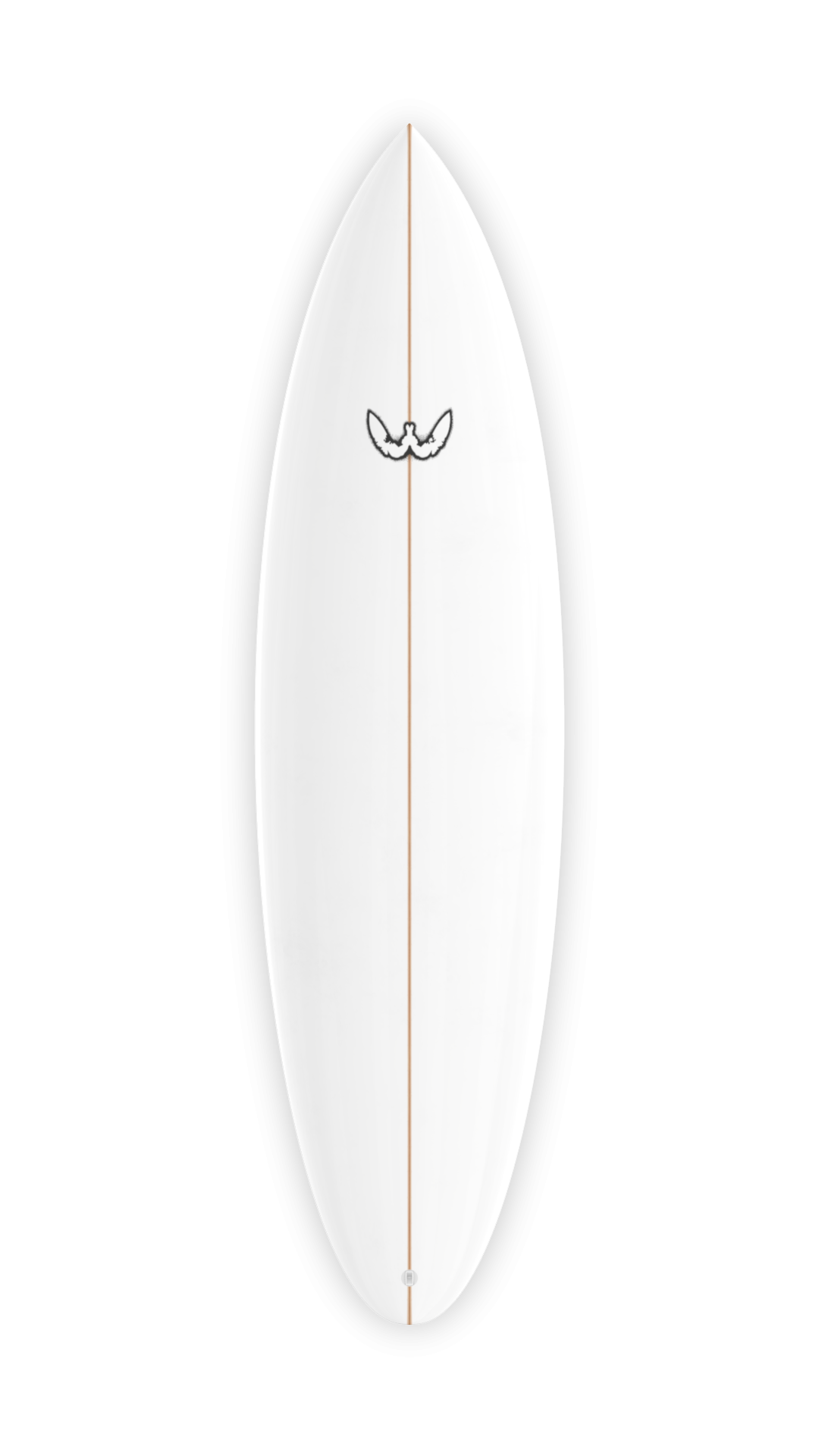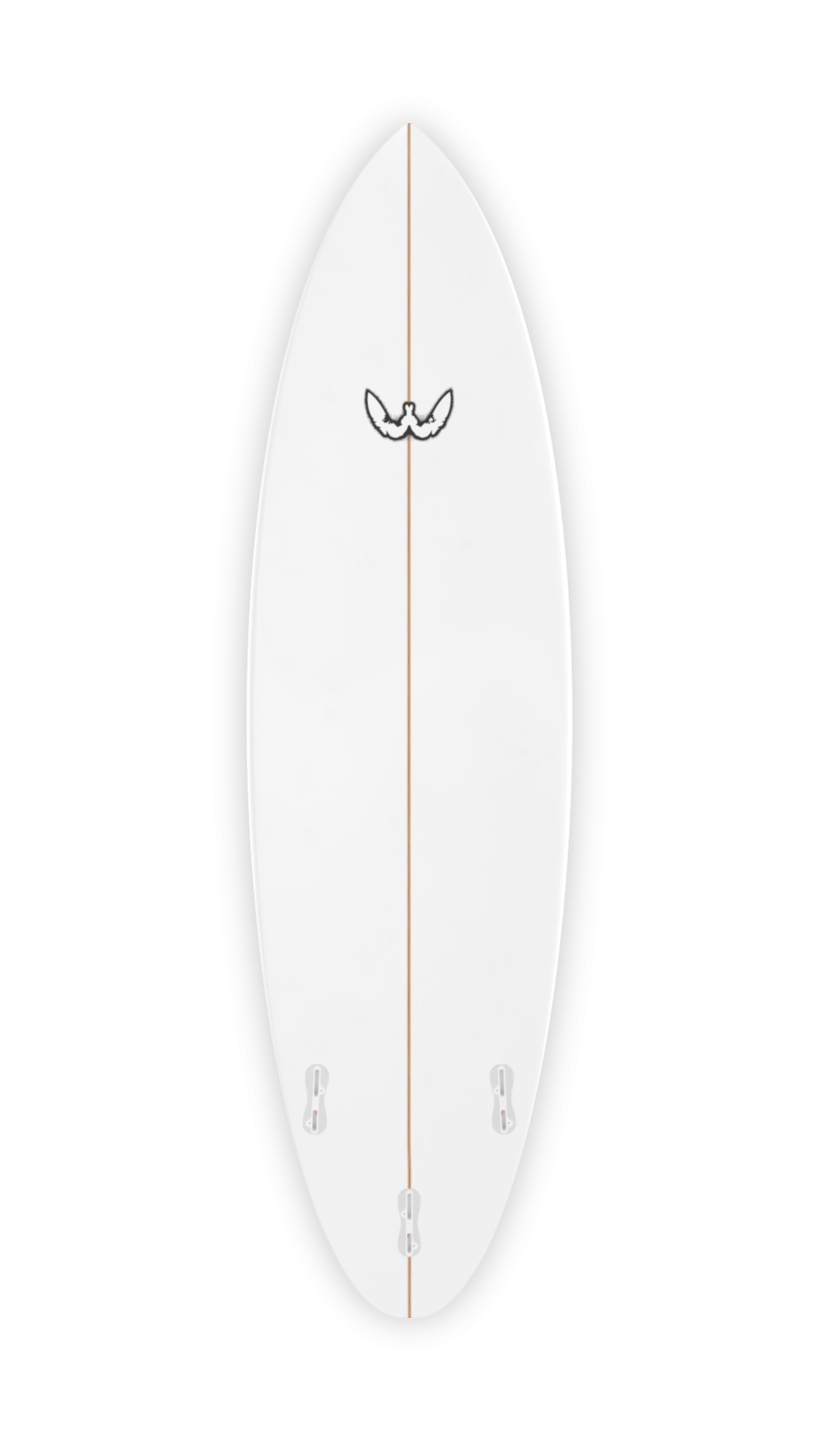 Dimension Options

The suggested dimensions can be varied in terms of length width and thickness within the limits of each model.