The Syrena model has a similar entry rocker to the Catfish, but with a wider swallowtail and stinger, in combination with a double concave between the feet. The two concaves are separated by a rolled V at the stringer. This roll gives a degree of forgiveness at the initial stage of the turn, and also between turns, but then the more that pressure is applied to the rail, the more the side concaves grip into the wave face to give great acceleration. The low entry rocker allows the board to travel out into the flat of the wave face which then gives you more wave face to attack,  which makes such wild manoeuvres as carve 360s possible.
The concaves fade out at the tail which gives an added level of release off the back out of turns. The planshape has moderate width so that proper rail surfing is still possible along with the responsiveness of the tail rocker and stinger. Can be used as twin quad or tri-fin combination. 
(All surfboards are only purchasable as custom orders and has to be ordered via the custom order page)
Share
Materials

Foam type: Polyurethane(PU), Polystryrene(EPS)

Resin type: Polyester, Epoxy.

Fin system: FCS2, FCS fusions, Futures, Gearbox, Modii.
Dimensions

58  19 1/2   2 5/8   29.7 L

510   20    2 3/4  32 L

60   20 1/2   2 13/16   35.4 L

62   21   2 7/8   38 L

64   21 1/2   3   42.3 L
View full details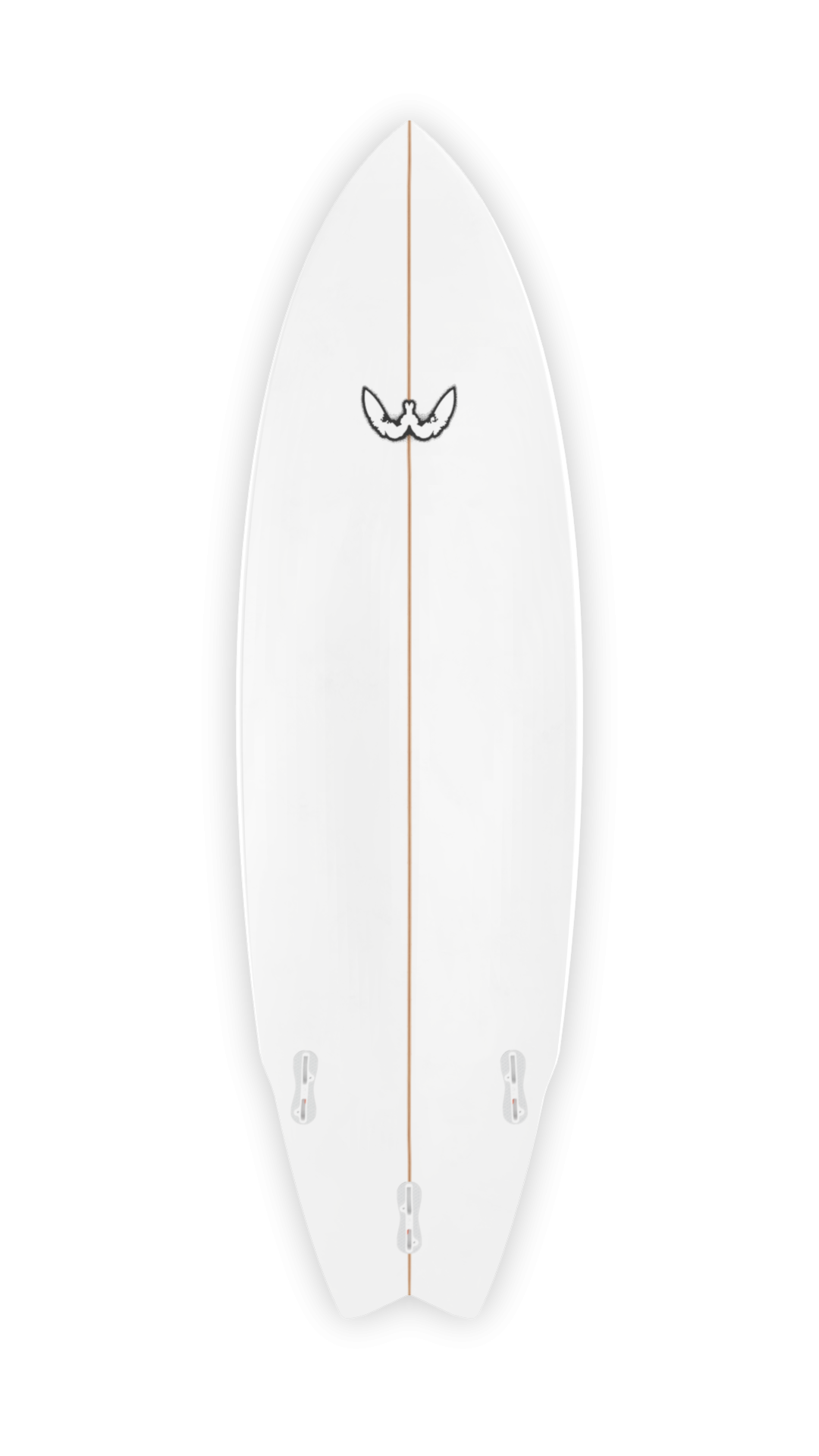 Dimension Options

The suggested dimensions can be varied in terms of length width and thickness within the limits of each model.